Visuals play a key role in the digital world for displaying promos, latest gadgets; for many events, visuals are core to the entertainment. At concerts, see those majestic video walls shooting background video and SFX at you. At many corporate events, touch screens allow visitors to interact with the event offerings. Another example, at art exhibitions, touch screens will allow you to learn more about an exhibit.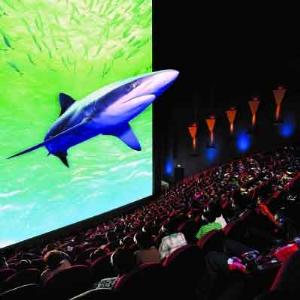 Our focus is on 3D TVs for events as they visually show a product in an entertaining way that stays with you, catches your attention at an event. Such a device can hold your attention on a product or piece of information.
How about social media streams, live at the event? Visitors could view streams of tweets on a TV display. For a client to see what is happening at the event around social sharing and their brand presents a strong way to keep updated on visitor interests and views. Of course, many will tweet at the end of the event, though so many grab opportunities to take pictures. This can enable a powerful way for interests to be tracked.
For example, the art exhibition shows a piece of work that astounds a visitor, he or she takes a photo and tweets it. Now, not just the viewers watching the live tweet streams see it, but all followers and anyone following associated hashtags.
Event Industry News covered a quick overview of emerging technologies for events as they also talked about VR headsets as developed by Oculus:
Peugeot did it perfectly recently, launching a road show around the UK to give consumers the chance to experience the thrill of driving the new Peugeot 308 model via a VR headset.
Are you an events management firm or part of a team set up to organise a corporate event?
Have you used visual technology at events?
Technology can now stop visitors in their tracks and entice them to absorb themselves in the visual display. This is where video walls, touch screens and 3D TVs come in. They add that extra slice to give the event a boost.
You can read about our 3D TVs without glasses here.